ABOUT ME
Work and Family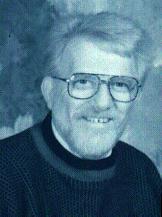 I am a former elementary teacher in Ontario, Canada who has just retired after 30 years of teaching mainly grades six to eight for most of my career. This fall I will be teaching new prospective teachers at Queen's University. My wife Elizabeth and I have been happily married 31 years this year and we also have two wonderful children, Heather and Jeff, both in their 20's and now on their own (ahhh, bliss!). Other than work, my passions include reading fictional war stories and mysteries (involving horse racing), doing art projects (like drawing and puppetry), and playing card games (especially cribbage, hearts and euchre).
Playing Cribbage and Tding
I was playing interactive cribbage one day in Yahoo Games and thought I would give the ladder system a try so I wandered into Fuji crib looking to catch a game or two. Well, I ended up jumping into a table and was asked politely "Are you a monkey?" After glancing at myself quickly I replied "No. What's a monkey?" Well, things have never been the same since! I was sent to www.LadderMonkey.net and signed up. I instantly made new friends of my fellow 'monkeys' and after playing a couple of months in league games and tourneys I applied to be a crib td. It turned out that Orion Games was about to create a new crib 61 league and I was appointed a TD. Since then I have thoroughly enjoyed my experiences with this organization. If you like online games such as cribbage, you should check us out and think about becoming a Monkey. There is no cost to join and you might even make some money playing (although that is not the reason I joined).